Rector & Associates is an insurance regulatory consulting firm that is staffed by experts in insurance regulation and financial solvency requirements. Our staff includes accountants, actuaries, and attorneys who have a blend of public and private sector experience in compliance, accounting, finance, reinsurance and actuarial science matters.
Rector & Associates assists clients across the nation and internationally with achieving practical solutions to insurance regulatory and business problems. Realizing the importance of making insurance-related regulatory, actuarial and accounting expertise available in one practice, our firm has all the skills that are needed to address the issue at hand.
Our clients include insurance companies, state insurance regulators, the National Association of Insurance Commissioners (NAIC), law firms and other business concerns facing insurance regulatory issues.
Rector & Associates was formed in 1991 by Neil K. Rector, former Deputy Director of the Ohio Department of Insurance. Mr. Rector remains actively involved in our operations as Senior Consultant and Founder. R&A is headquartered in Columbus, Ohio, with other office locations in Overland Park, Kansas and Cincinnati, Ohio.
Clients Served Over 27 Years
Years of Annual Holiday Cards

Insurance Regulators
We can assist insurance regulators with any type of insurance regulatory issue in all sectors of the insurance industry.

Insurance Companies
We are skilled at helping insurance companies and other business concerns navigate the regulatory system in any state and at the federal level.

Litigation Support
Our consultants are experienced at assisting insurance companies, regulators and policyholders inside and outside the courtroom.
Agencies, Agents & TPAs
We have extensive experience with specific issues affecting insurance agencies, agents, and TPAs and can assist these business concerns with regulatory compliance issues.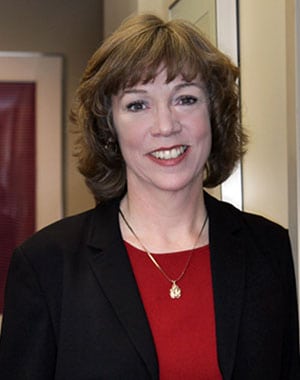 Columbus
172 East State Street, Ste. 305
Columbus, Ohio 43215
Phone: (614) 224-6200
Fax: (614) 224-6283
Sarah Schroeder
President
Sarah has more than 20 years of experience in insurance regulatory matters. Her emphasis has been on corporate/business transactions, financial solvency matters, agent licensing arrangements and health care issues.
Sarah has directed and assisted with several operational audits on behalf of insurance and other managed care companies and state departments of insurance to evaluate companies' compliance with various insurance regulatory requirements. These audits included all facts of the companies' operations, including claims processing, ratemaking, policy issuance, complaint handling, and provider relations and contracting.
Sarah has worked extensively with insurance companies to obtain departmental approval of domestic and foreign insurance company license applications and of various proposed insurance company transactions. These types of transactions include intercompany management and reinsurance agreements and surplus notes. She has also reviewed these same types of applications and transactions on behalf of various state departments of insurance and made recommendations on departmental action to be taken.
Education:
J.D., The Ohio State University, College of Law, 1984
B.A., English, Wittenburg University, 1981 Magna Cum Laude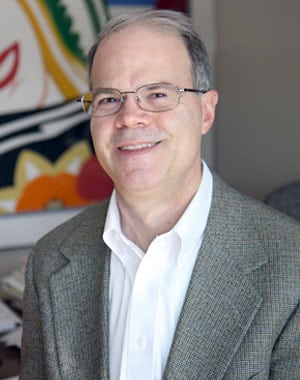 Columbus
172 East State Street, Ste. 305
Columbus, Ohio 43215
Phone: (614) 224-6200
Fax: (614) 224-6283
Neil Rector
Founder & Senior Consultant
Neil is the founder of Rector & Associates, Inc. Before he founded the firm, Neil was the Deputy Director of the Ohio Department of Insurance, which he joined in 1988 after an insurance corporate and regulatory legal practice with a national law firm.
As team leader for the Accreditation Program of the National Association of Insurance Commissioners (NAIC), Neil has conducted performance audits of the financial examination and analysis areas of the vast majority of state insurance departments. He has testified twice before the U.S. Congress about the Accreditation Program.
Over the last 20 years, Neil frequently led the firm's engagements by various insurance regulators on many complex matters, including reviews of Form A and Form D filings; targeted financial and market conduct examinations of troubled companies or companies engaging in potential fraudulent activity; and reviews of Blue Cross/Blue Shield insurer matters, including conversions to a stock company and analysis of the insurer's value and excess and surplus.
Internationally, Neil has been engaged to help establish insurance regulatory agencies or to train insurance regulatory staff in China, Brazil, Hungary, Slovenia and Poland.
Education:
J.D., University of North Carolina School of Law, 1983 Order of the Coif
B.A., Economics and English, Wake Forest University, 1980 Cum Laude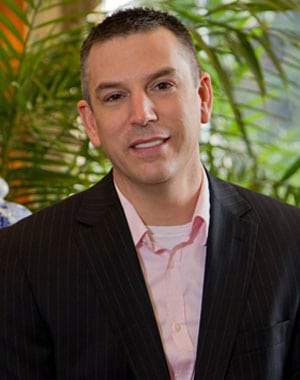 Overland Park
11011 King Street, Suite 150
Overland Park, Kansas 66210
Phone: (913) 362-8500
Fax: (614) 224-6283
Ed Dinkel
Senior Financial Consultant
A certified public accountant, Ed has more than 20 years of experience in insurance financial examination, analysis and accounting matters. Ed's insurance regulatory experience includes assessing complex insurance transactions and matters on behalf of state insurance departments, including analyzing asset and liability transfers, reinsurance transactions, risk-based capital plans, and the financial condition of insurance companies. Ed has also performed full and limited scope examinations of insurance companies on behalf of state insurance departments.
Ed has performed extensive financial and operational reviews of insurers and managed care entities, including reviews of insurance companies' internal controls. He also has assisted insurance companies with determining the appropriate accounting treatment for various insurance transactions under statutory accounting principles and annual and quarterly statement filing requirements.
Ed participates as a team member for performance audits of the financial examination and analysis areas of state insurance departments as part of the Accreditation Program of the National Association of Insurance Commissioners. Ed has also provided training to various insurance departments on topics such as the NAIC Accreditation Program, the NAIC Risk-Focused Surveillance Program, and the NAIC Accounting Practices and Procedures Manual.
Before joining the firm, Ed was the NAIC Senior Accreditation Manager for 12 years and was responsible for its Financial Regulation Standards Accreditation Program. In this position, Ed participated on accreditation and/or pre-accreditation reviews of all state insurance departments. He also maintained the Accreditation Program standards, policies and procedures.
Prior to serving in this position, Ed was the NAIC's Controller, overseeing the accounting staff and preparing monthly financial statements. Before joining the NAIC, Ed served as an accountant for a Kansas City accounting firm.
Education:
B.S., Business Administration (Accounting), Kansas State University, 1987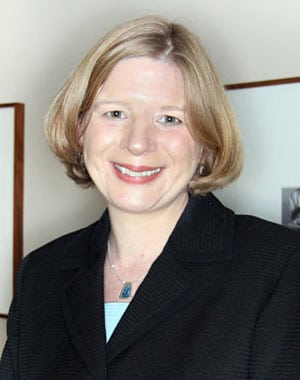 Cincinnati
724 Lafayette Avenue, Apartment 2
Cincinnati, OH 45220
Phone: (513) 861-1976
Fax: (614) 224-6283
Laurie Briggs
Senior Regulatory Consultant
With more than 20 years of experience, Laurie combines an in-depth understanding of insurance regulation with practical business acumen. Her experience includes helping insurers structure and obtain regulatory approvals for mergers, acquisitions, joint ventures, form and rate filings, new company formations, and multi-state expansion applications. Laurie also routinely advises insurers and agencies on a wide variety of regulatory compliance matters, including corporate governance practices, inter-company transactions, and agent licensing and compensation.
Laurie also has experience providing a wide variety of consulting services to state insurance regulators. For example, she recently participated in the complex restructuring of two insurers in run-off, providing active oversight with respect to matters that included claims settlement practices, management compensation issues, and litigation strategy. Laurie also has participated in market conduct examinations and prepared examination reports relating to premium overcharge issues, provider agreements, and rating bureau practices. She also has analyzed and made recommendations to insurance regulators with respect to change of control and inter-company transactions.
Laurie routinely provides litigation consulting services to attorneys in connection with insurance-related litigation, including litigation involving failed business transactions, allegations of bad faith and premium overcharges, agent conduct and compensation issues, coordination of benefits disputes, and the rights of mutual company policyholders. Laurie's services include providing in-depth document review, preparing detailed regulatory analysis, and assisting with litigation strategy.
Prior to joining the firm, Laurie was a partner in two large regional law firms and specialized in insurance, corporate and banking law.
Education:
B.A., Pre-law, Cedarville College, 1986 With Honors
J.D., University of Notre Dame Law School, 1989 Magna Cum Laude
Let's Find the Perfect Solutions for Your Challenges

Copyright Rector & Associates, Inc.